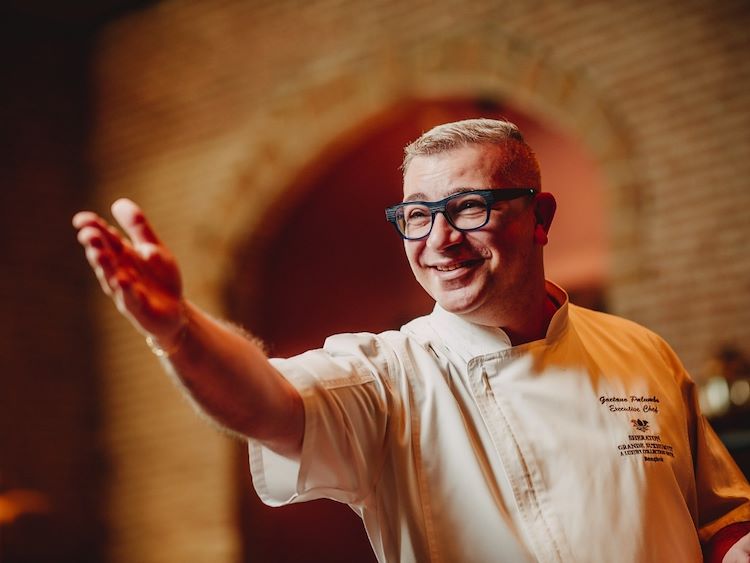 EXECUTIVE CHEF GAETANO PALUMBO
Born in Sicily, Chef Gaetano grew up in Sciacca, a traditional fishing town in Agrigento Province, which is often hailed as the culinary heart of traditional Sicilian cuisine. "In Sicily, cooking and eating together is central to community and family life," says Chef Gaetano. "Everyone has a passion for local cuisine and produce, and learning the art of cooking is just as important as enjoying the pleasures of eating good food. Growing up in such an environment, I was drawn to cook from a very young age and have become even more passionate about food as I have traveled around the world."
A truly exceptional chef, Gaetano brings 20 years of culinary experience at the Sheraton Grande Sukhumvit. Prior to joining the renowned hotel, he was the Executive Chef at The St Regis Macao. Chef Gaetano is no stranger to Thailand or Sheraton Grande Sukhumvit. In 2006, he was the Italian Chef de Cuisine at the Sheraton Grande Sukhumvit's award-winning restaurant, Rossini's, before moving on to Royal Orchid Sheraton Hotel and Towers Bangkok as Executive Sous Chef.
Highlights in the gifted chef's extraordinary culinary career include working as a consultant chef to Michelin starred Chef Alfredo Russo during the opening of Café Turino in Mexico City. He has also worked alongside three Michelin starred Chef Fulvio Angelini at La Zagara restaurant in Sicily and has received qualifications as a Master Italian Chef from the Accademia Barilla. He is also a certified sommelier.